SCR's UAS ATLANTIC has participated in the recent Toro training exercise 2019, a series of maneuvers that took place between November 8 and 24. Toro is the main annual exercise of the Army, which this year involved the participation of 6,000 troops, 750 vehicles, and 12 helicopters.
The ATLANTIC was put to the test in the San Gregorio operation area, in Zaragoza, providing support for the RALCA 63 (Regiment of Artillery Rocket Launchers of Campaigns) in search missions to locate targets and information.
The ATLANTIC system has already performed approximately 40 flight hours in a total of 20 missions, where it has performed activities such as convoy tracking, projectile path correction, damage assessment, mobile target tracking, and field and itinerary reconnaissance. During the exercises, it has also performed recovery maneuvers for the aircraft via parachute.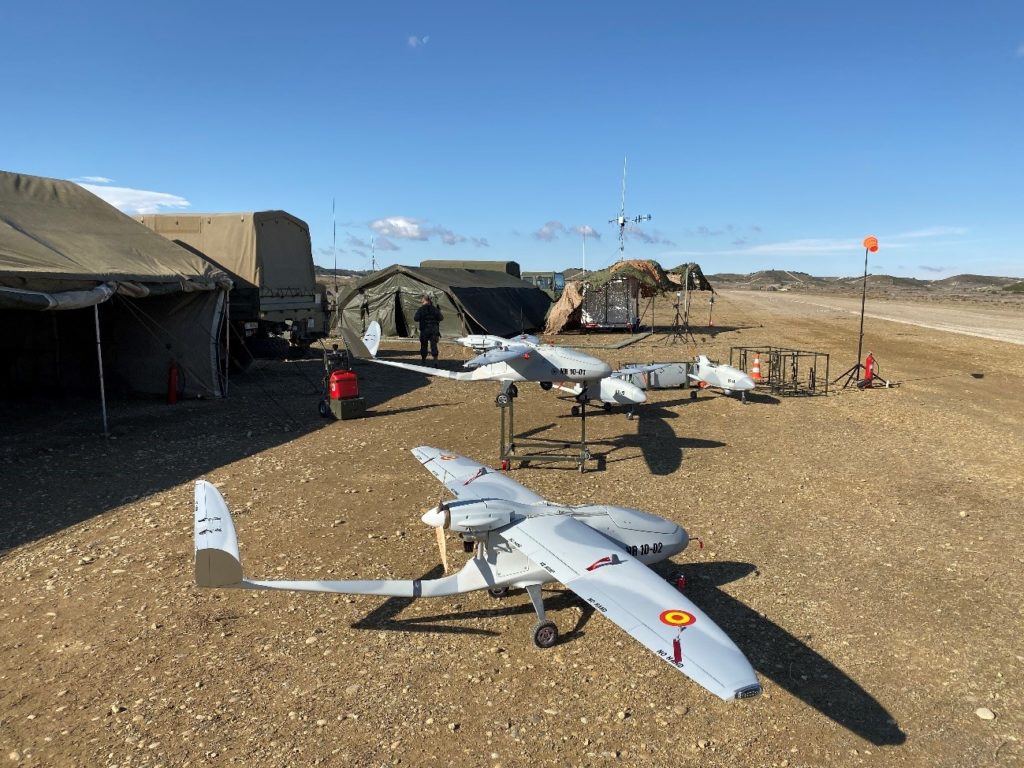 Despite the adverse weather conditions, with rain and winds that reached 90km/h, the ATLANTIC was able to successfully perform all the flights planned, both during daytime and nighttime. SCR's UAS was operated by RALCA 63 forces, while the SCR team handled support tasks.
It is the first time that several aerial systems have flown simultaneously in this type of maneuvers.