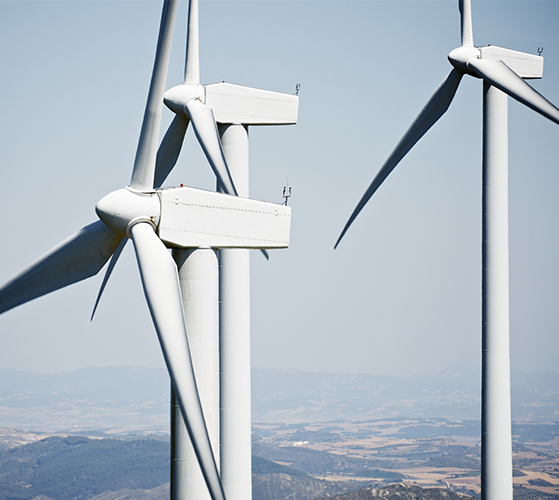 Wind turbine
inspection
Optimised solution for maintaining wind turbines by periodically inspecting the blades:
Crack detection with millimetre precision.
Referencing of defects along the blade.
Post-processing of images for further analysis.
Improvement of preventive-inspection processes: better images, less exposure to heights by technical staff and automation of incident-detection processes.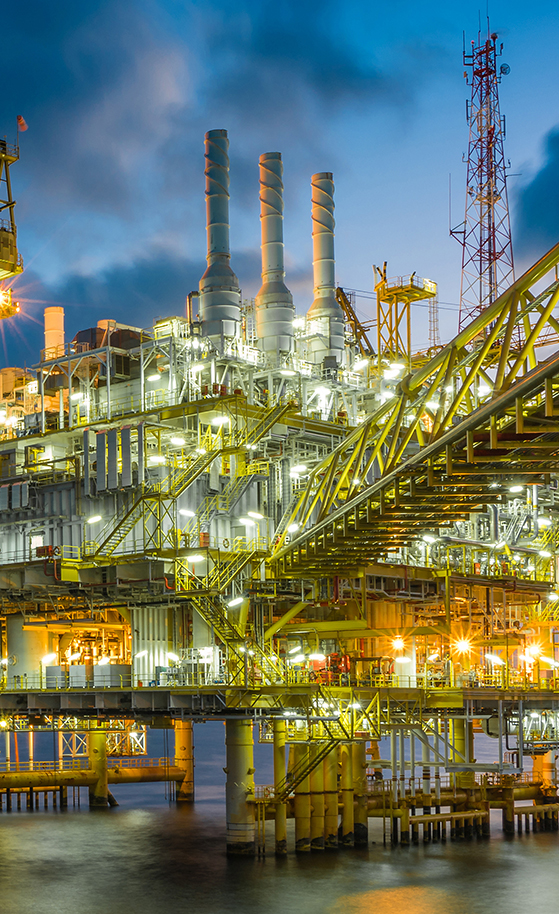 Oil & gas infrastructure
inspection
Optimisation of inspection and maintenance work in refineries and oil platforms:
Use of unmanned aerial, aquatic and submarine vehicles.
Inspections of the structure to identify damages with sensors: visual camera, thermal camera, side-scan sonar.
Use of sensors analyse the air around the structure and detect contaminating gases.
Processing:

Generation of 3D MODEL of the infrastructure from the captured images
By means of computer-vision techniques, incidents are detected automatically

Evaluation of the type and severity of incidents detected
These types of inspections can be carried out on different structures: spheres, torches, mono-buoy, submarine infrastructures, aerial pipe racks
Improvement of preventive-inspection processes: more detailed and reliable information to improve decision making by responsible personnel, less exposure to heights by technical personnel and automatic incident-detection processes.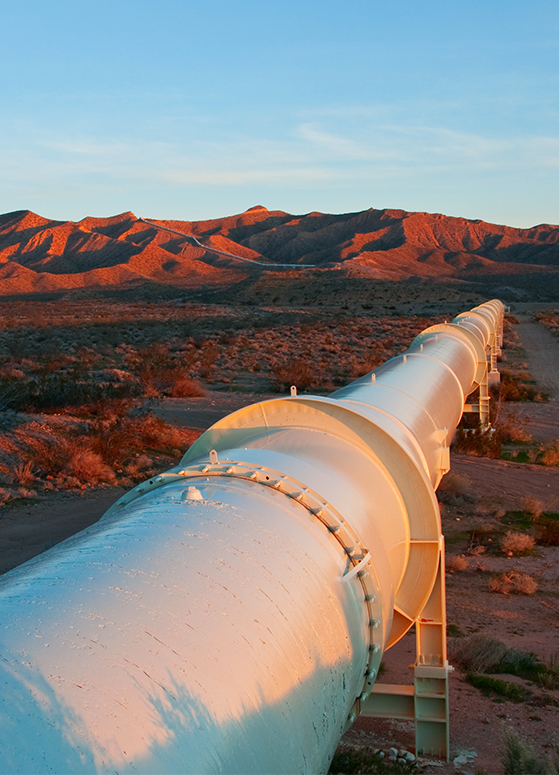 Inspection of
gas and oil pipelines
Monitoring of gas or oil pipelines to improve preventive maintenance and periodic aerial inspection:
Inspection of long distances in the same flight thanks to the use of a fixed-wing, high-performance UAS with a range of over 20 kilometres per point of operation
Use of integrated high-performance dual visual/thermal cameras.
POn-board processing to automatically detect incidents using artificial intelligence techniques based on Deep Learning.
Our systems enable us to improve the inspection processes, providing classified and geopositioned information of the environment in real time.
The user can visualise the detected incidences automatically, analyse the evolution of an area, as well as the status of the resolution of incidences. It provides end users with detailed access to valuable information on the ground which will be of great help in decision making.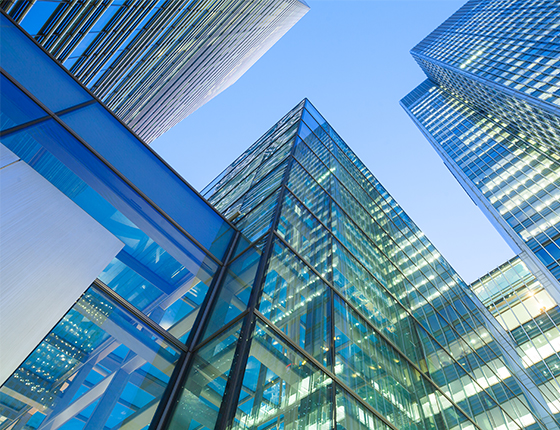 Energy
efficiency
Optimisation of energy consumption in office buildings:
Aerial thermography of building façades and roofs.
Obtain information in hard-to-reach areas.
Post-processing of images to create models for global analysis.