DESIGN
SCR stands out among European manufacturers of unmanned systems. The company possesses advanced knowledge in the integral design of short and medium-range UAV platforms, as well as in the integration of systems and payloads.
Our wide experience in designing production processes to measure and oriented to the aeronautical sector is also noteworthy. All work is carried out by a technical team with over 20 years' experience in the sector and committed to innovation and quality in service.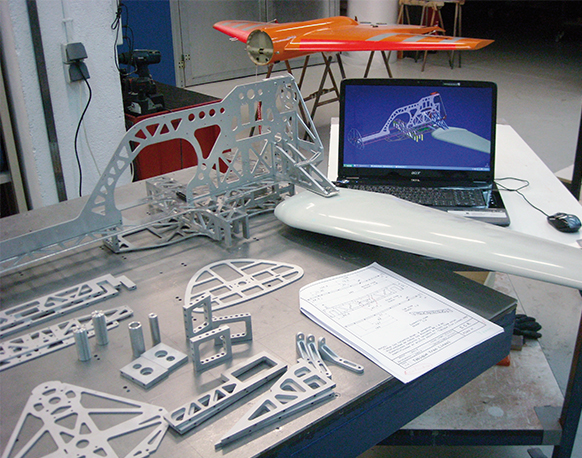 MANUFACTURING
SCR produces its own products, which are recognised in the market for their robustness and reliability, in its facilities in Madrid. The company has also manufactured many prototypes for public entities and for companies in the sector. All this experience, unique in Spain and infrequent in Europe, is made available to SCR clients.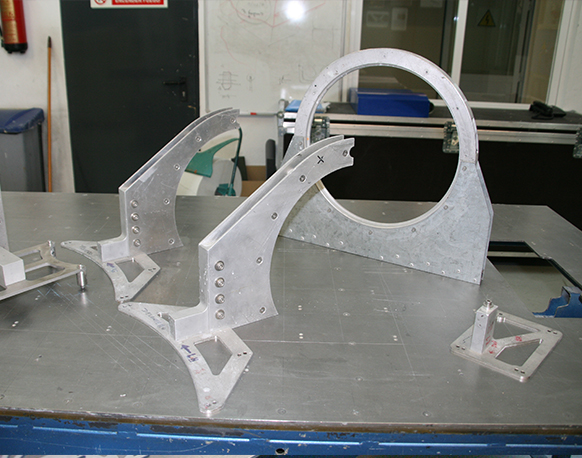 SYSTEMS INTEGRATION
SCR has been working for years on integrating systems and payloads specific to aerial platforms. These services include mechanical, electrical and environmental integration according to specified requirements, or advice on ground and in-flight integration tests, their execution and subsequent analysis.