The Navy's Logistics Support Head Office has awarded SCR a framework contract for the supply and service of aerial targets.
SCR, will provide aerial target services to the Eleventh Aircraft Squadron of the Spanish Navy, the unit in charge of remotely manned aerial systems and aerial targets.
It will be done thanks to a framework contract that has been awarded by the Navy's Logistics Support Head Office and that consists of the service of the MOAI aerial target tug and the SCRAB III high-performance aerial target. The contract includes the supply of spare parts for the aerial target SCRAB II, which is currently in service in this Squadron. The planned execution period is two years, ending in November 2022.
This contract is the continuity of the work and collaboration of SCR with the Spanish Navy that began in 2005. We supplied the Spanish Navy with SCRAB I air targets to carry out LANMIS exercises, incorporating in 2006 the SCRAB II model, which is still in service. During these years SCR has continued to develop its systems to suit the needs and requirements of the Spanish Navy.
The SCRAB III is the target drone designed and developed by the company to offer the Armed Forces a product that combines excellent performance with competitive costs. It is SCR's most advanced product, with an operational ceiling of 8,000 meters high, an operating range of 100 kilometres, a flight autonomy of one hour and speeds of up to 390 knots thanks to its two turbines. It is also an easy system to operate and maintain after a short period of training.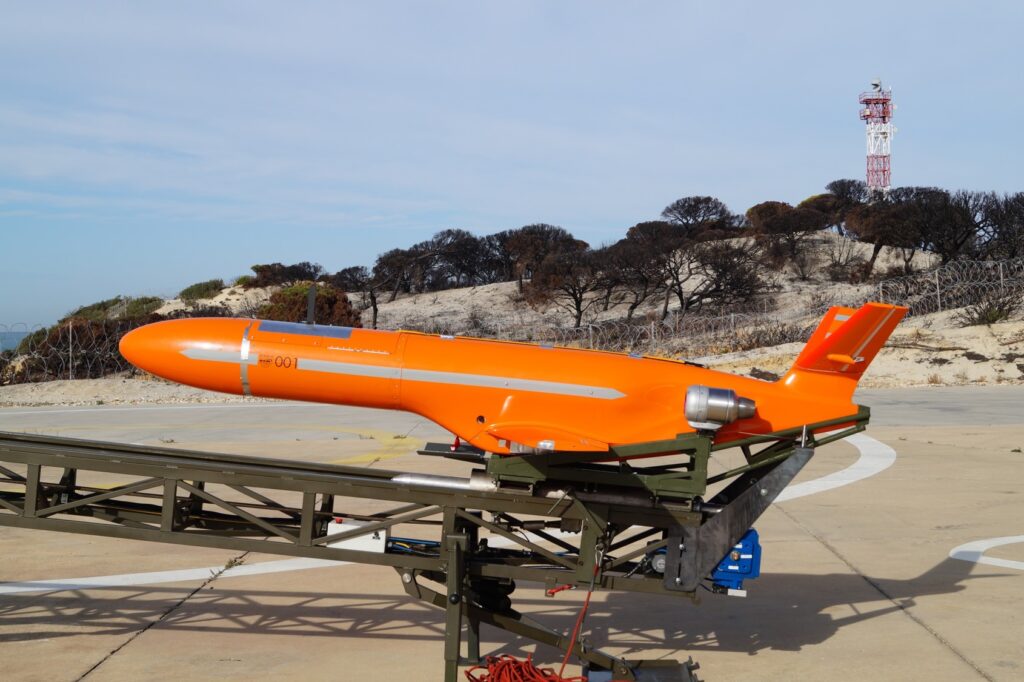 The SCRAB II is an aerial target whose propulsion equipment consists of two turbines operated autonomously by the electronics integrated into the target drone itself. The power of this configuration provides the SCRAB II with remarkable flight performance capabilities, reaching speeds of up to 120 m / s. The simplicity of operation makes it a versatile target, which can be used in all types of sites, including ships for exercises at sea, as it has a level of protection in its internal components.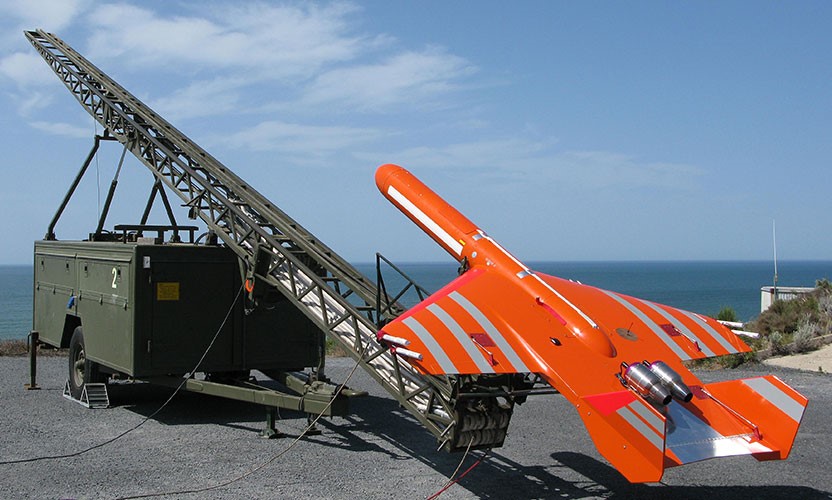 The MOAI is an aerial target designed and developed by SCR that can perform as a direct target or, given its powerful motor, it can also tow a wide range of sub-targets depending on the type of mission to be carried out. Different payload options can be installed on this aerial target, such as the MDI (Miss Distance Indicator), which reports in real time the distance at which the bursts fired by the defence system operator pass from the target, radar or infra-red signature enhancers, smoke cans, etc. It can carry out missions of long range and autonomy, which allows to maximize the number of passes made during a mission.