On September 17, the DOMUS consortium, led by ENAIRE, held a public demonstration in which it was possible to test the safe, orderly and efficient coexistence of unmanned aircraft with the rest of the 'actors' who share the use of airspace, such as commercial and general aviation. SCR participated with its rotating wing and fixed wing UAS.
The real flight exercise with drones and manned aviation was carried out at the Atlas Experimental Flight Center (Villacarrillo, Jaén) in the presence of all members of the consortium, representatives of the SESAR Joint Undertaking alliance and professionals from a sector with an extraordinary growth potential.
THE DOMUS PROJECT
The DOMUS project is part of a European network of U-space demonstrations framed within the SESAR program. The amount of the exercises amounts to four million euros: half of them paid by the members of the consortium and the other half via community funding.
This last demonstration phase has served as an example of a complete integration of drones into airspace. In the case of Spain, the tests have taken place in Jaén and Lugo.
In this demonstration, numerous advanced functionalities for automated drone management were presented, such as the detection of conflicts between drone trajectories, as well as the communication between the U-space system and the Spanish air traffic management system.
The tests have contemplated diverse scenarios, such as the use of unmanned aircraft for sending parcels or their use in a fire emergency. These uses and applications are just an example of the endless possibilities and missions that drones can perform and are needed to be integrated into the same system (U-space) that can manage them without any risk to them or to third parties.
Additionally, a drone operation in a U-space urban environment has been shown for the first time in conjunction with a Smart City platform, in the town of Villacarrillo.
It is, in short, to ensure the coexistence of drones with the rest of the actors that make use of the airspace, including commercial aviation, very vulnerable in environments close to airports, as well as with general aviation.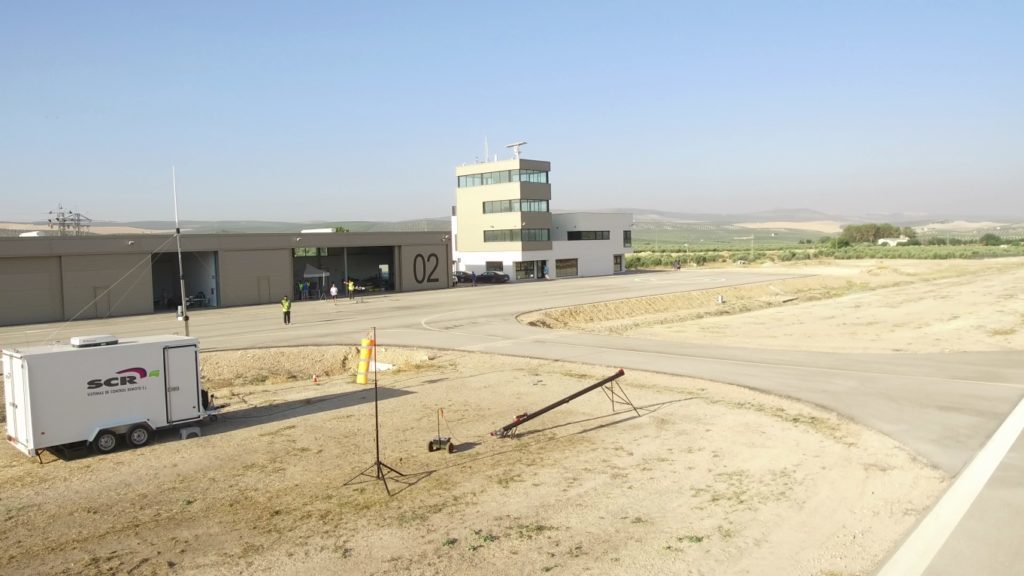 COMPANIES IN THE CONSORTIUM
A total of 17 companies are part of DOMUS. In addition to ENAIRE, SCR, Alg, Isdefe, Ineco, Correos, CRIDA, Indra, GMV Aerospace & Defense, Everis Aerospace and Defense, Earth Networks, FADA-CATEC, FuVeX, Pildo Labs, SOTICOL Robotics Systems, Vodafone Spain, and AirMap.