SCR and everis Aerospace, Defense and Security (everis ADS) have recently joined the project ROBORDER, a European initiative whose main objective is to develop an autonomous border surveillance system with unmanned mobile robots, including aerial, water and ground vehicles.
This project is to be applied to detect both illegal border activities and marine pollution, as well as to raise situational awareness. The biggest challenge that this initiative has to face is the integration of heterogeneous data from several different sources (thermal and optical cameras, radars and multiple sensors) to provide authorities for border patrolling with unified and accurate information, which allows a fast and effective action.
SCR and everis ADS are actively participating in different phases of the project. Together they are involved in optimizing the sensor integration and reconfiguring agents for operations in adverse weather conditions.
everis ADS also leads the development of the command and control unit that will integrate the swarm of unmanned systems of the project and the identification and monitoring of illegal communications.
In addition, it will lead the integration of all project systems, including unmanned aerial, water and ground systems. Finally, the company will participate in the demonstration and evaluation of the project, in which SCR's UAS ATLANTIC will also participate. In this context, all operational analyses will be carried out by everis ADS and it will request flight permits for the different scenarios.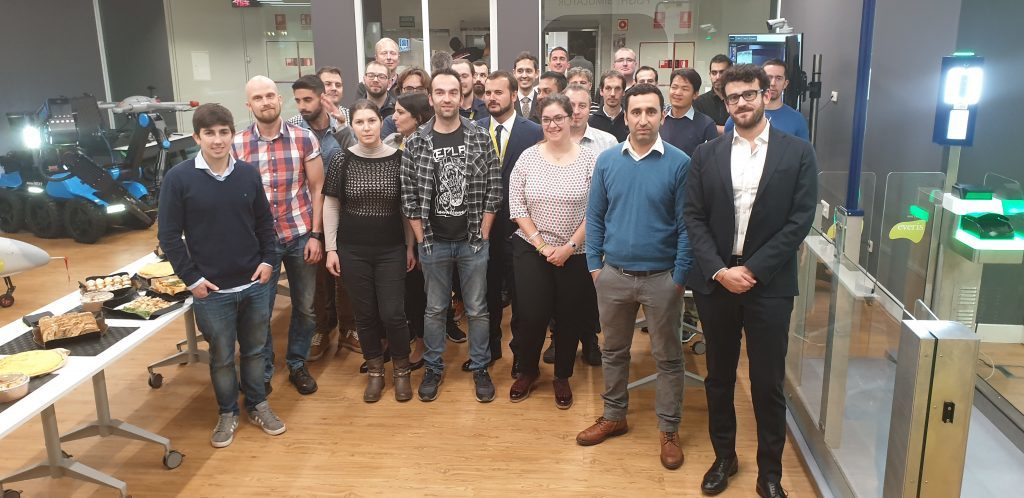 The project is already underway and recently held its second technical meeting at everis' headquarters in Madrid. It is expected to be completed and presented by February 2021.